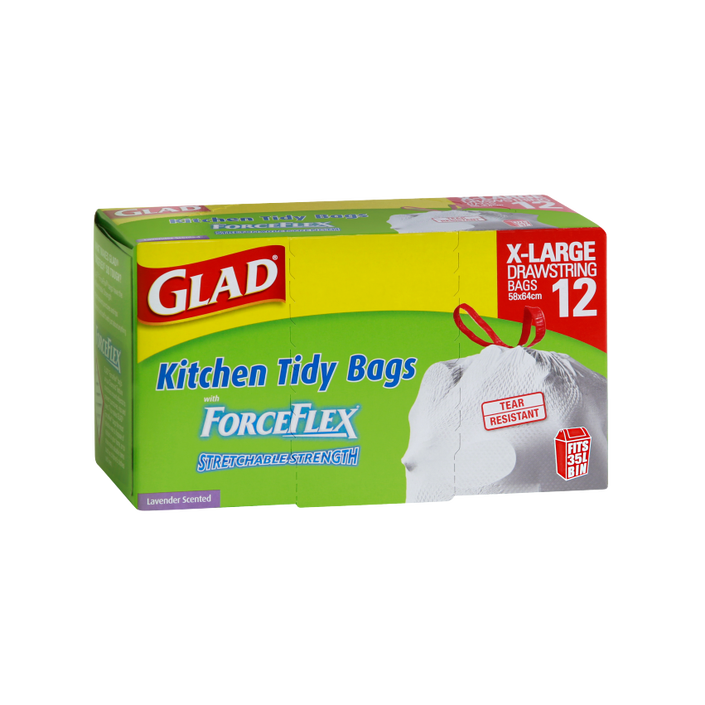 Waste Disposal
Glad® ForceFlex Kitchen Tidy Bags
Size:
Extra Large 12 pack
ForceFlex Stretchable Strength
Glad® ForceFlex Kitchen Tidy Bags stretch to provide excellent resistance to both puncturing and tearing. ForceFlex is a unique diamond pattern technology that allows the bag to stretch around objects instead of ripping or tearing. This means you can fill them, stretch them and stuff them with just about anything. When they're full, the secure drawstring closure makes them easy to tie up and carry out.
Certain trademarks used under license from The Procter & Gamble Company or its affiliates.
ForceFlex Stretchable Strength

Secure Drawstring Closure

Lavender Scent

Tear Resistant